Buy Now!
Click here to purchase POLYPROC™ products.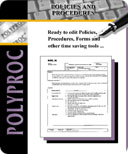 Polyproc.com Executive Biographies
Miles D. Hutchinson, CGMA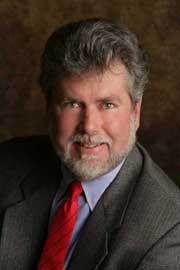 Miles Hutchinson is an expert consultant and trainer working to develop people's skills and enhance their value to themselves and their organizations. Miles uses his experience as an accountant and people-person to bring ideas to life while he engages workshop participants.
Miles brings a remarkable ability to convey a clear understanding of the financial and planning arenas to accountants and non-financial managers alike. He teaches participants to understand the allocation of resources through planning, budgeting, cost accounting and financial reporting for business decisions. Miles uses team process, coaching, and facilitation skills and other adult learning techniques to provide participants with exciting and rewarding learning opportunities.
Miles was a financial officer and is a principal, owner, or advisor in several successful businesses. He is a consultant to various businesses from churches to multi-nationals. He challenges participants to break out of their paradigms and open up to different vantage points for analyzing and understanding systems, information and interpersonal relationships. Miles has a reputation as a very high-energy trainer who inspires people to stretch their self-imposed limits and reach for higher degrees of performance excellence.
Suzanne A. Hutchinson, CPS, MBA
Suzanne is an expert consultant working to develop administrative staff's skills to increase their value to themselves and their organizations. She uses her experience as an office manager/ administrative professional to encourage the innovative thinking of the present staff and brings an intuitive approach to building company spirit and employee enthusiasm.
Suzanne has experience in seminar leadership, technical research, personnel interviews, policy and procedures development, team facilitation, supervision and training. With strong computer skills in both PC and Mac, she has experience in word processing, spreadsheets, accounting systems, database management and Internet searches. Additional experience in market research, file maintenance, human resources and business travel gives Suzanne an all over viewpoint of most company procedures.
Suzanne has worked in industries ranging from personalized sports apparel to commercial real estate to retail outlet development to education and not-for-profits. In those companies, she has worked in the trenches and in the corporate office, so she brings the ability to see many sides of an issue to her work product.